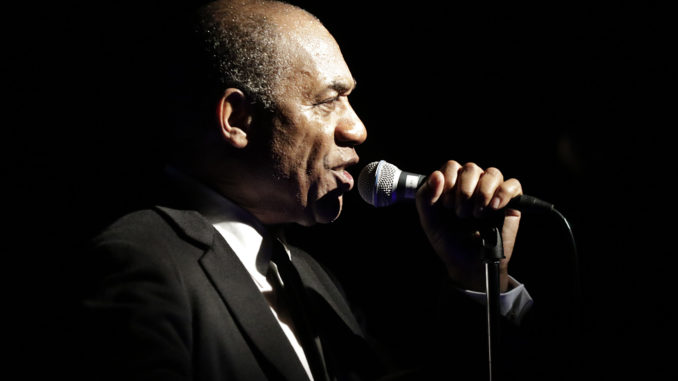 Authored by Gretchen Law and directed by John Gould Rubin, TURN ME LOOSE is a tribute to Dick Gregory, who died in August 2017 at the age of 84. A trailblazing comedian and civil rights activist, Dick Gregory befriended the leaders of the '60's civil right movement and even spoke at a voter registration drive in Selma, Alabama, in 1963. To quote playwright Gretchen Law, "Mr. Gregory traversed a mystical territory as a performer of comic genius and a civil right activist of unbridled courage…his truth, albeit funny, was bitter."
For over 50 years, Dick Gregory was a pioneer comedian who mocked bigotry and racism. In the early 1960's, he worked in the U.S. Post Office during the day while honing his skills as a stand-up comedian at night. When he was "discovered" by Hugh Hefner and invited to entertain at the Playboy Club in 1961, he was also the first black comedian to successfully cross over to white audiences. Later, he was the first black comedian to sit on the famous Tonight couch and chat with Jack Paar after his appearance on the iconic television show. Dick Gregory always had an interesting and sometimes startling take on racial issues:
"Segregation is not all bad. Have you ever heard of a collision where the people in the back of the bus got hurt?"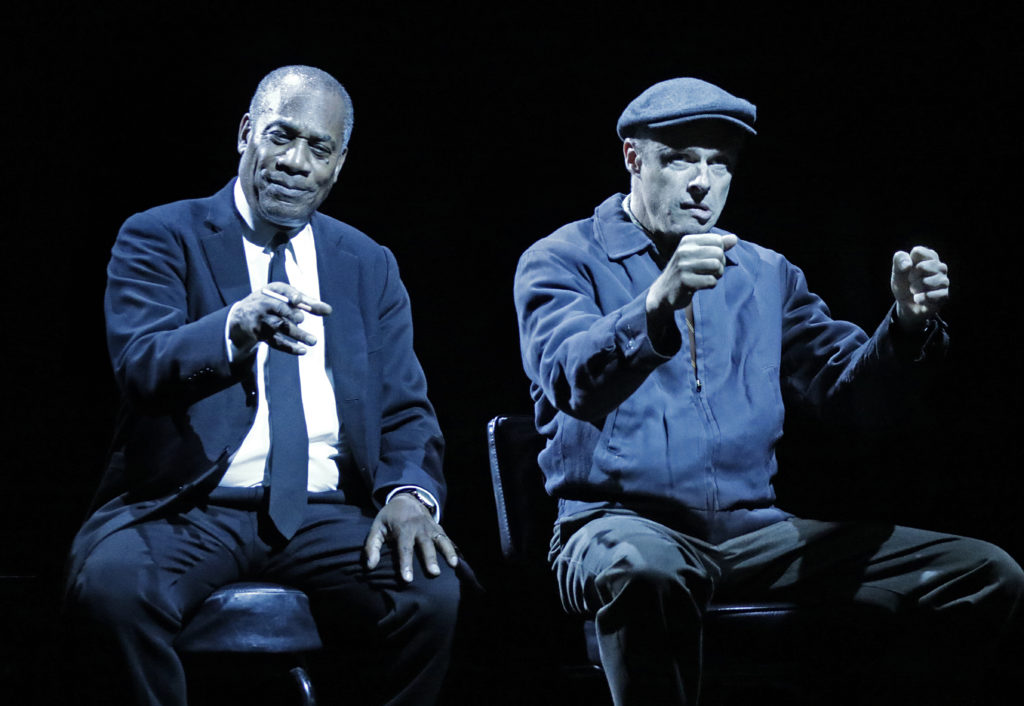 Even after the incendiary 1960's, Dick Gregory continued in his role as outspoken social critic, fearless whistleblower, and inveterate questioner of "the way it's always been." He was highly critical of the findings of the Warren Commission's report on the assassination of John F. Kennedy and perpetually questioned the details in Martin Luther King's assassination. Between his multiple activist projects, he also found time to run for political office. Even though he lost, this was quite a move for a black man almost fifty years ago. In 1998, he went to Iran during the Iran hostage crisis. Until his recent death, he remained active in economic, political, social, and even nutritional projects.
Quite a pair of shoes to fill – and Emmy Award winner Joe Morton does a spectacular job of portraying this complex man. In a moving performance alternating between high drama and quiet contemplation, Morton nails Gregory, warts and all. Talented actor John Carlin makes occasional brief but pivotal appearances to help bring some historical moments to life. TURN ME LOOSE is a very funny – but also very touching and at times painful – view of a multi-faceted genius who tried to change the world, a small piece at a time.
Kudos to director John Gould Rubin, who kept the pace moving with never a dull moment, with Morton intermittently involving audience members. Chris Barreca's scenic design was simple but effective, with Stephen Strawbridge's lighting and Leon Rothenberg's sound keeping the ambience fluid. The theater set-up mimics a nightclub with tables along the stage and traditional theater seats in rows staggered along the back wall. By the way, the title of the production came from Medgar Ever's last words as he lay in a hospital bed dying from gunshot wounds with Gregory at his side.
TURN ME LOOSE runs through November 12, 2017, with performances at 8 p.m. on Thursdays and Fridays, at 2:30 p.m. and 8 p.m. on Saturdays, and at 2:30 p.m. on Sundays. The Lovelace Studio Theater is located in the Wallis Annenberg Center for the Performing Arts, 9390 N. Santa Monica Blvd., Beverly Hills, CA 90210. Tickets are $60 and $75. For information and reservations, call 310-746-4000 or go online.